INNOVATE. ALWAYS.
At Stodeus, we have a thirst for innovation. We believe that it's by thinking differently and being bold that we can offer the best instruments to our customers. That's why we're constantly working on new ideas and improving our varios. We're a small company of passionate people, and innovation is our fuel.
Stodeus, a history of passion
Timothée set up his own company more than 10 years ago, in 2011, when he first started paragliding. Stodeus, a small company based in Grenoble, was born out of his need for a solar-powered, ultra-light, versatile and super-high-performance vario.
The first BipBip shook up the mini varios market as soon as it came out, with its unlimited autonomy even when the sun is not shining, and its short, responsive beeps.
With Clarisse, Stodeus has continued to develop and has found the magic formula for effective communication and successful customer relations.
Together, what drives us is long-distance flying, but exclusively in tandem! With several flights between 100 and 150km under our belts, every flight is a great adventure, right on our doorstep in the Alps.
We're constantly looking for innovation and new ways to perfect our instruments. That's why we don't go it alone.
Stodeus can count on close collaboration with talented French freelance engineers, with ultra-specialised knowledge and exceptional technical expertise.
We are also fortunate to be surrounded by a community of passionate drivers which makes a major contribution to improving our products.
Thanks to this teamwork, other varios have joined the family over the years, and have quickly enabled Stodeus to make a name for itself in the paragliding industry.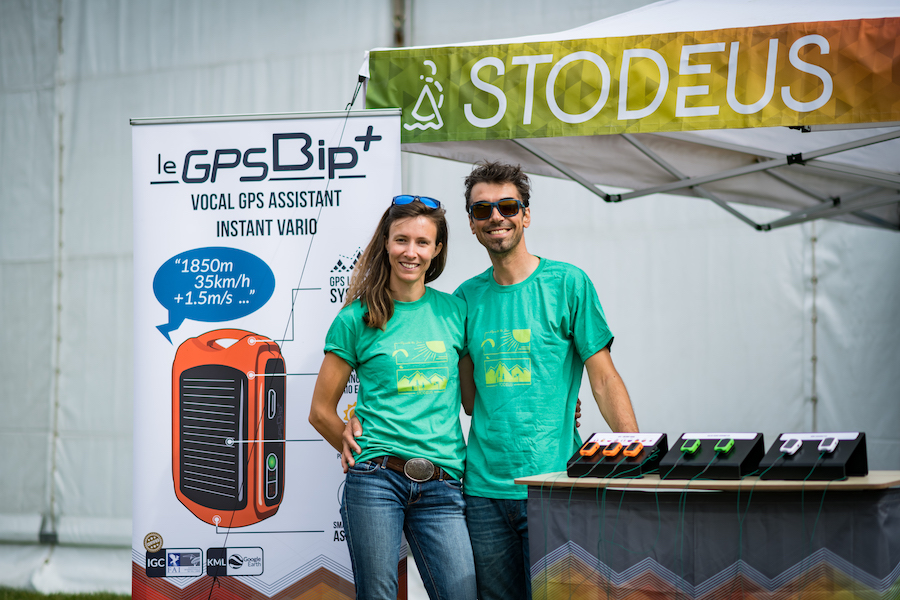 OUR COMMITMENTS
(page under construction)