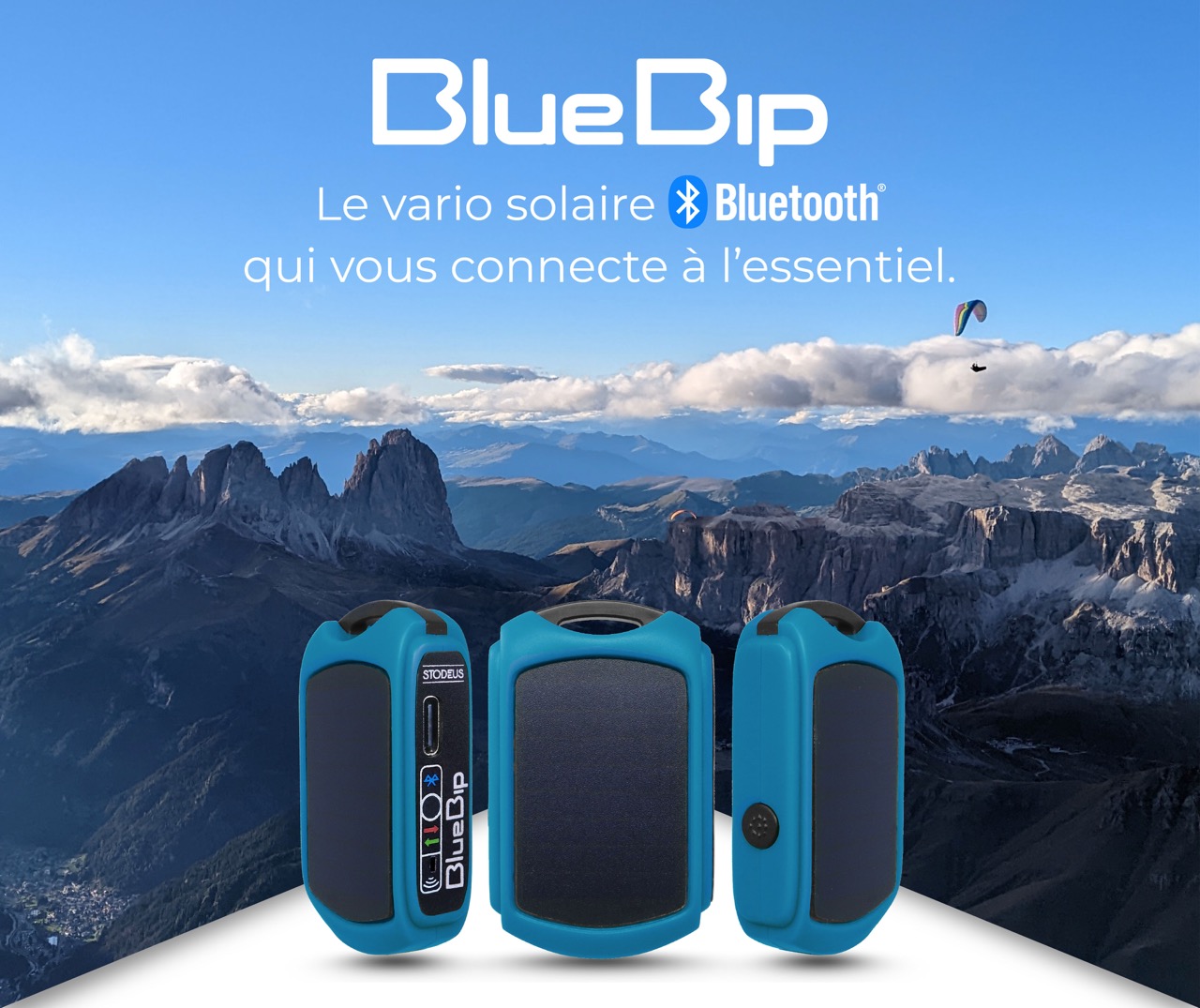 🎉 New Bluetooth vario: the BlueBip is now in stock!
We are delighted to announce that the BlueBipour latest instrument, is now available and ready to accompany you on your flights!
This new solar-powered Bluetooth audio vario completes our range, offering an intermediate solution between the BipBip PRO V2 and theUltraBipoffering the perfect combination of features.
Le BlueBip has been designed to meet the needs of pilots looking for a vario that can be connected to their favourite smartphone flight application, without the need for a GPS logger.
It offers precise instantaneous vario and advanced configurability for a personalised flying experience.
Here are the main highlights of the BlueBip :
✅ Instant Vario with the same sensors as UltraBip
✅ Bluetooth connectivity (Android and iPhone) for easy integration with leading flight apps
✅ Advanced configuration via the Configurator web-app and the intuitive Vario Tone Editor interface
✅ Possibility of updating the firmware to benefit from the latest improvements over the years
✅ Headphone output via USB-C
✅ Solar-powered for up to 100 hours of autonomy

The BlueBip is currently in stock and ready to ship today!
To guarantee same-day dispatch, please place your order before 2pm.
To the shop -> https://www.stodeus.com/shop/home/62-bluebip-bluetooth-solar-audio-variometer.html