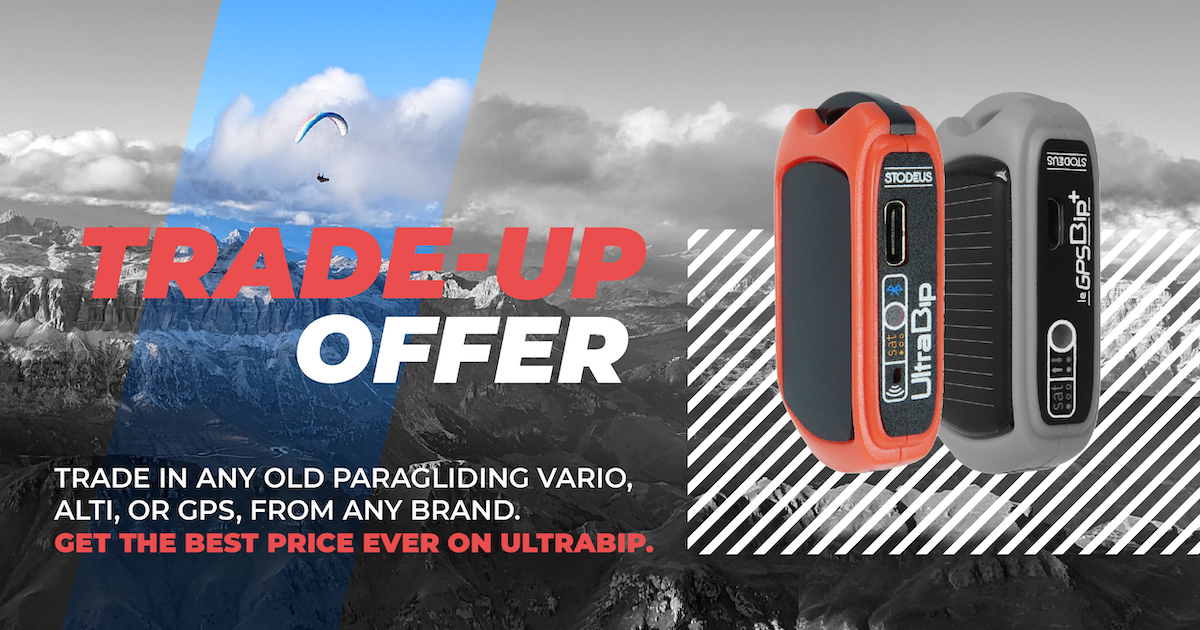 Discount on the UltraBip in exchange for your old vario! [COMPLETED]
[PROMOTION COMPLETED].
💥 Get ◼️ off the UltraBip in exchange for your old variometer, GPS or alti-vario!
We take back any electronic flight instrument, of any brand, functional or not.
This way you get the best possible price on theUltraBip, our new GPS logger with Bluetooth, instantaneous vario and voice assistant.
🎁 How to take advantage of the offer?
1. Order an UltraBip from our online store.
2. Send us your old instrument with a tracking number.
3. Inform us of the tracking number of your old instrument by replying to your order confirmation e-mail from UltraBip.
4. As soon as we receive your old instrument, we will reimburse you ◼️ on the payment method used at the time of the order. (can take up to 3 weeks)
Your UltraBip will be shipped within 24 hours of your order, so you don't have to wait for us to receive your old instrument.
The shipment of your old instrument is done at your expense, by the means of your choice (with or without insurance) but with imperative tracking number.
Without a tracking number, no refund is possible.
🚀 Where to ship your old instrument?
◼️◼️◼️
♻️ Your old varios will be recycled or repaired thanks to Ecologic, our specialized channel in France.
Offer valid on UltraBip orders until December 7, 2022 included.
Offer reserved for individuals, limited to ◼️ discount per order, regardless of the number of old instruments returned.