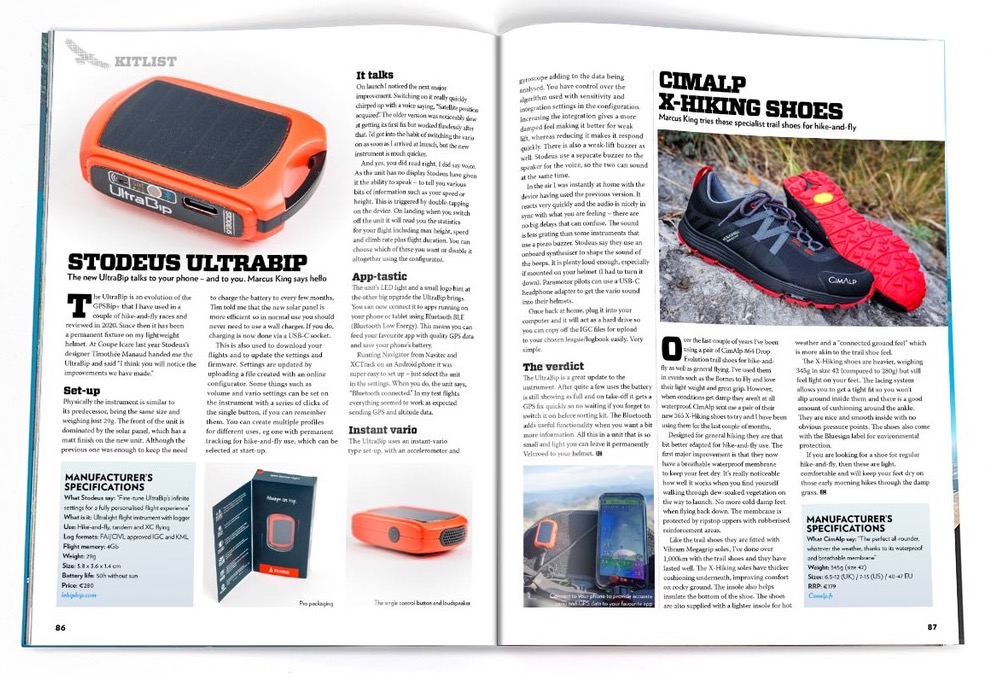 Detailed review of UltraBip in Cross Country magazine
Marcus King has tested the UltraBip, he talks about it in a very complete article published in the last issue of Cross Country magazine.
In this test, he describes the UltraBip as an easy to set up and use instrument connected via Bluetooth to a smartphone flight app. In particular, he focused on the UltraBip's flagship features: the voice assistant and instant vario. He also praised the UltraBip's fast GPS fix time.
➡️ If you have not yet had the opportunity to discover the UltraBip, we invite you to read this article from Cross Country magazine, issue 238, April 2023.