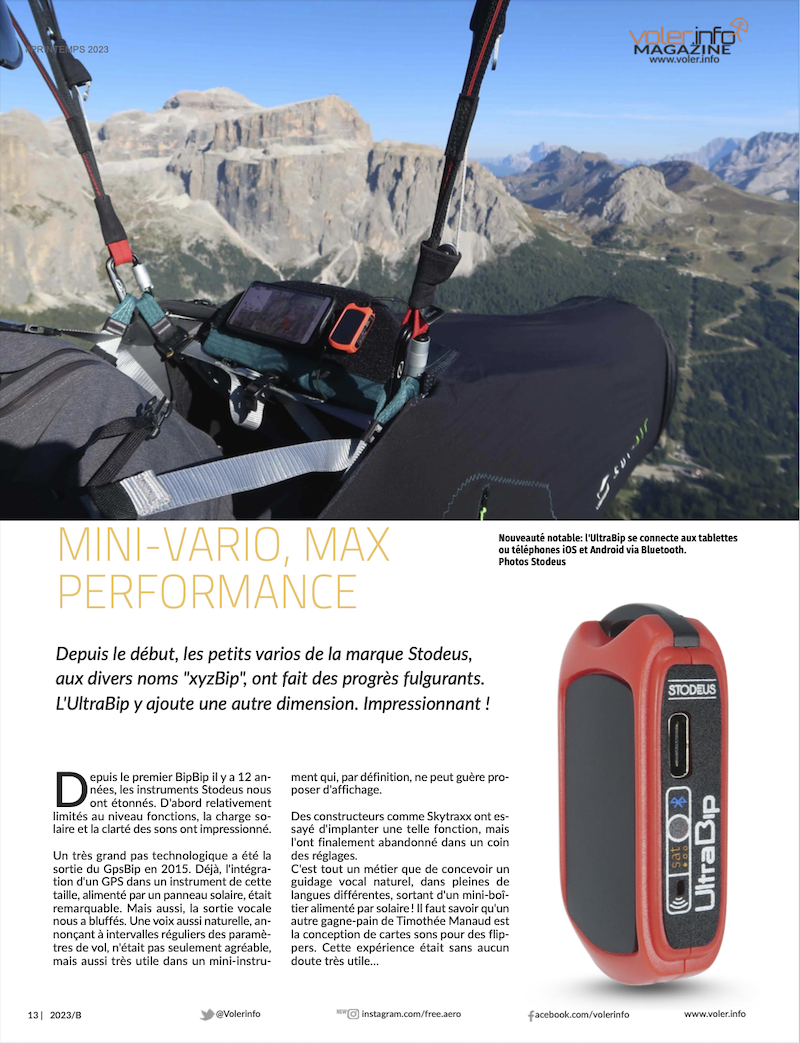 Special feature on UltraBip in Free.aero
Free.aero, the digital paragliding magazine, has just published a very detailed 7-page dossier on the UltraBip.
This feature highlights all the features of our Bluetooth GPS vario logger, as well as the reliability of its Bluetooth connection with iOS and Android smartphones and tablets. It also highlights the audio quality of our instrument range.
Dive into this file to learn more about the innovative features, ease of configuration and performance of the UltraBip.
➡️ For more information, check out the Spring 2023 issue of Free.aero and read this in-depth analysis of the UltraBip.