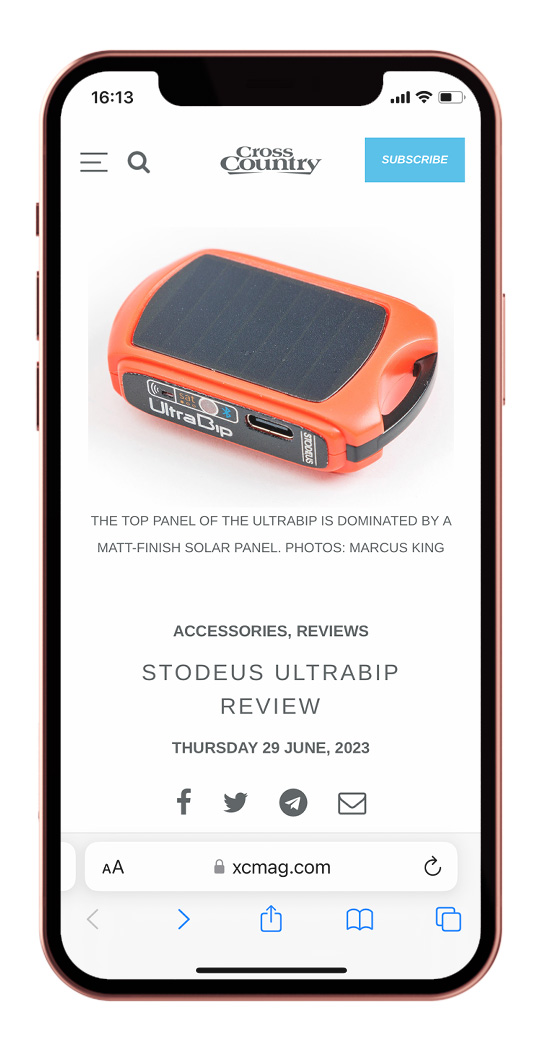 The full UltraBip test can be seen online at XCMag!
In the April 2023 issue of Cross Country Magazine, Marcus King detailed his in-depth test of theUltraBip.
The full test is now available on the Cross Country Magazine website !
Here you'll discover all the details and benefits of this solar-powered Bluetooth alti-vario GPS, which could well become your future flying companion!
In this test, he describes the UltraBip as an instrument that is easy to set up and use, connected via Bluetooth to a smartphone flight app. He focused in particular on the UltraBip's flagship features: the voice assistant and instant vario. He also praised the UltraBip's fast GPS fix time.