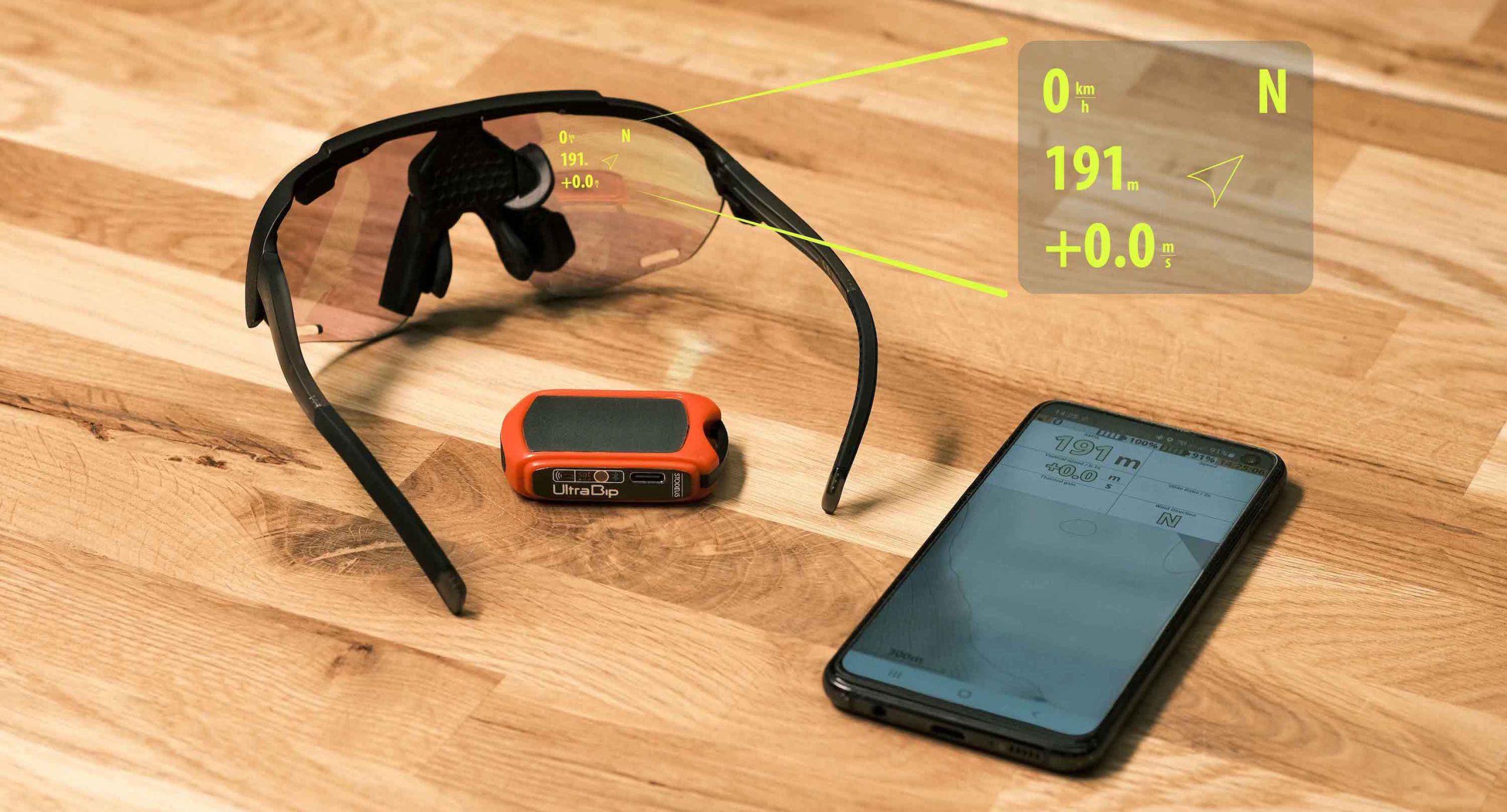 Submarine harness and ActiveLook glasses: the UltraBip's new companions
🚀 TheUltraBip, our Bluetooth GPS vario, now brings even more comfort and advanced features to pilots flying with the harness Submarine by Ozone.
By attaching the UltraBip to the outside of the pressurized envelope, optimum harness performance is maintained, and you benefit from the precision of the UltraBip's sensors. These sensors provide reliable flight data via Bluetooth to the smartphone inside the harness.
🕹 On XCTrack, you can even change pages simply by a double-tap on the UltraBip. It acts like a remote control!
But that's not all!
😎 We're pleased to announce UltraBip compatibility with ActiveLook connected glasses, via XCTrack.
By connecting the UltraBip to the XCTrack app on Android, you can now enjoy real-time display of flight information on the screen of your ActiveLook glasses. From altitude and speed to climbrate, glide ratio and GPS track, all essential data is now in your field of vision. You can even customize the entire screen via XCTrack.